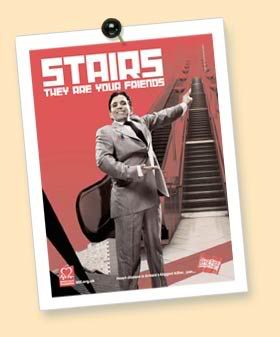 Tara has made me remember another thing this week.
Speaking of how she influenced
someone to take the stairs, I was reminded of an advertising campaign I really liked by
The British Heart Foundation
, the campaign was called The Big Red Fight Back and featured groovy posters that were designed in an art style used for wartime propoganda. The one I was reminded of was about stairs being your friend, an image of the poster is above. I thought the campaign was a great idea.